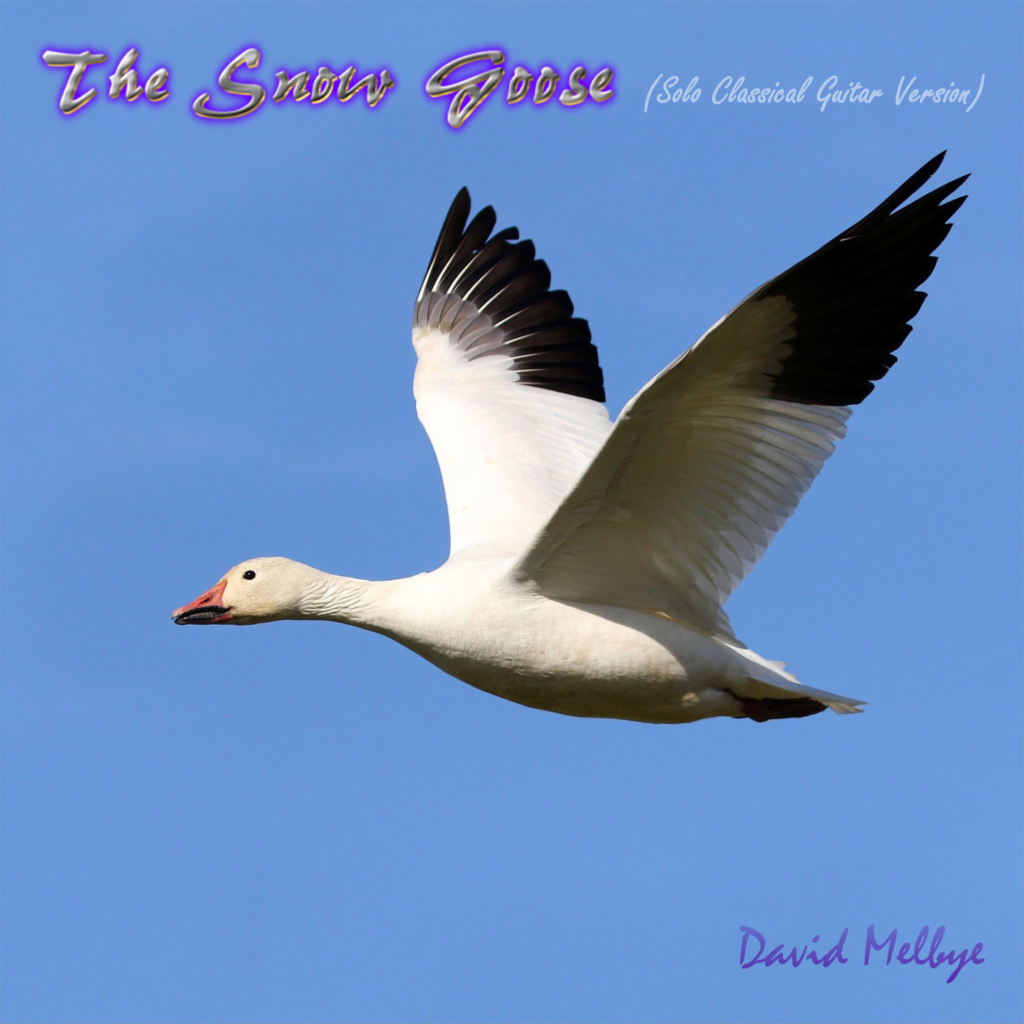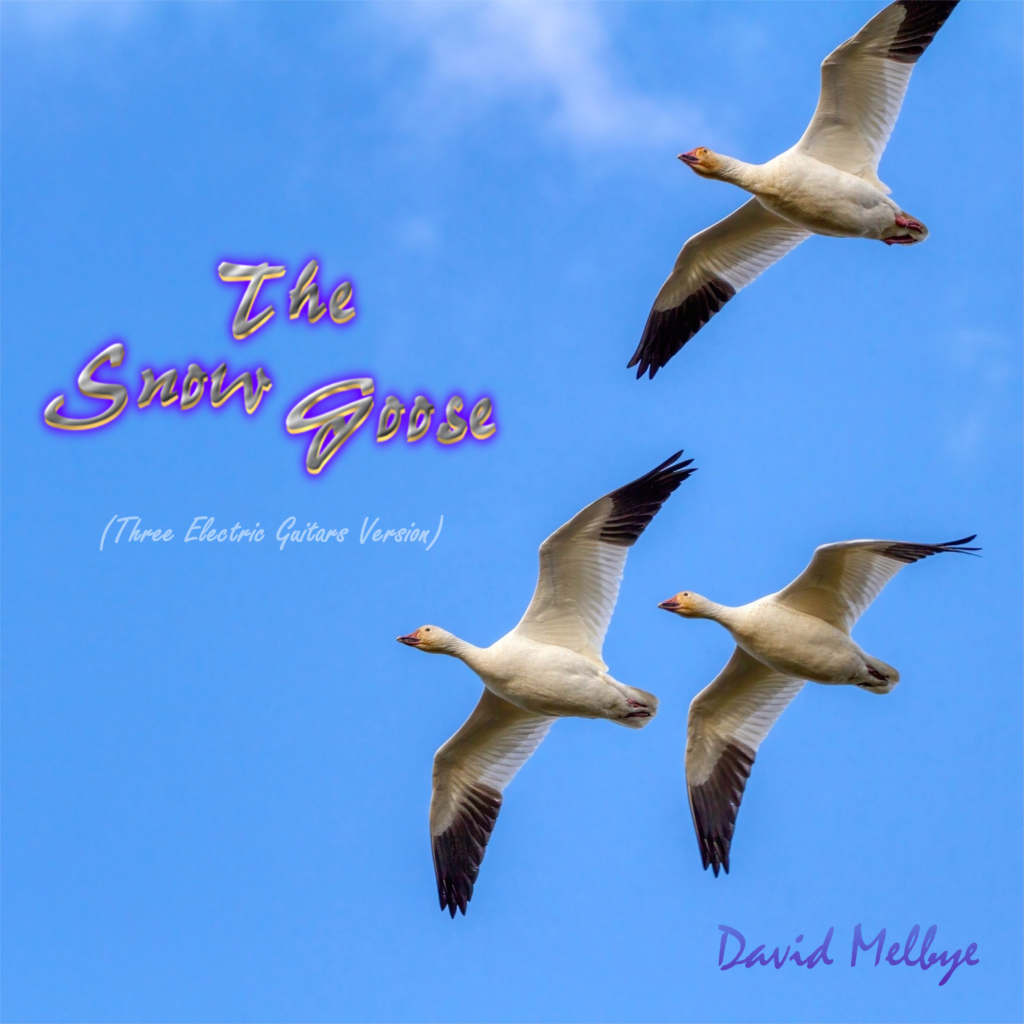 These Geese have been soaring high since September 1 but I wanted to give them some flight time before posting about the songs:
Here are two versions of the lovely title track from Camel's 1975 album The Snow Goose, based on Paul Gallico's 1941 novella of the same name.  This LP (remember those?!) was among many in rotation when the lads and I would gather at one another's homes for music listening evenings during our high school years.  While the album features many songs I love, this one is THE one!
The two versions are:
a solo classical guitar version, enhanced by the engineering work of my friend and guitar student Adam Tews (Thank you sir! You made this into a release-able song!) and,
a three electric guitars version, mixed and mastered some years ago by my friend Corey DeRushia of Troubadour Studios in Lansing, Michigan. As you listen, you might find yourself wondering if Jeff Beck is among my favorite guitarists. He is. But Todd (Rundgren) is still Godd!
Both versions are played in the Melbye Mood Rubato Style. I hope you enjoy!
Listen on any of the streaming services you see on the right side of this page (or perhaps at the bottom of the page if you are viewing this on your phone.)
If you are feeling generous and wish to purchase digitally (thank you!), click on –
the Apple Music icon, then click on the song, then click on the red link to Itunes (which says
Also available in the Itunes Store),
or click on –
the Amazon Music icon, then click on the song, then click on Purchase Options.
Thank you all!