I am grateful to continue a wonderful and rewarding journey that started in March of 2000 when I began my career as a board-certified music therapist.
I love also to work as a musician – playing numerous instruments, singing, songwriting, arranging and teaching lessons.
My studies have included:
Family, friends, animals, nature, food, humor and service to others also make life wonderful.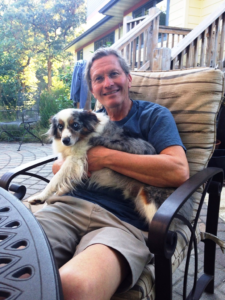 David and Roux, Fall 2013